Bridges & Crowns in Toronto
Dentistry at FCP in downtown Toronto provides crowns and bridges as a common dental treatment to contribute to the health and appearance of your smile.
What are Dental Bridges & Crowns?
Dental crowns are a type of restoration that covers or "caps" the entire visible region of the tooth. Unlike dental fillings, which applies bonding material directly to the tooth, crowns are created in the dental lab using digital impressions. In addition, crowns restore a wider surface area of the tooth. As a result, crowns are recommended when a tooth has sustained heavy fracture or damage.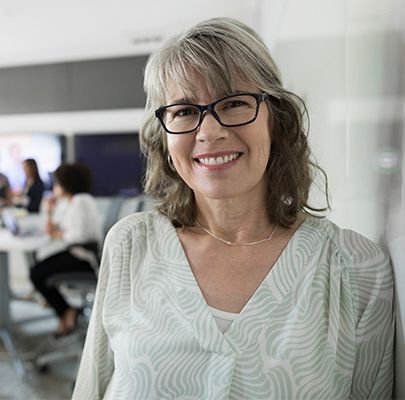 Dental Crowns in Toronto
Dental crowns can be me made of gold alloy, metal-porcelain, or porcelain/ceramic. Although gold crowns provide better protection, porcelain crowns are more attractive since the material is the same shade as your teeth. Once porcelain crowns are attached, they seamlessly blend in with your surrounding teeth.
Dental crowns can help to:
Repair fractured teeth
Restore decayed teeth
Fix cracked teeth
Cover up surface stains
Enhance the tooth's appearance
---
Dental Bridges in Toronto
A dental bridge stays firmly in place and is made up of one or more artificial teeth which are anchored in place by your remaining natural teeth. The bridge fills in the gaps that have caused by missing teeth. In addition, dental bridges stabilize your remaining teeth. One of the consequences of missing teeth is that it places additional pressure on your remaining ones. A dental bridge strengthens your remaining teeth and prevents shifting. By doing so, you're able to chew with more force and enjoy a wide selection of foods.
Our dentists will examine to see if you are a candidate for a dental crown or bridge. For bridges, we will check that you have enough bone tissues to support a bridge. Digital X-rays will be used to get a complete look at your oral tissues. If you are a good candidate, your anchoring teeth will have to be reduced in size to prepare placement for the dental bridge. The dental bridge is created using digital impressions of the teeth. This process provides a faster and more accurate way to create your custom-made dental bridges.
Dental bridges provide a variety of benefits such as:
Replacing missing teeth
Improving your speaking ability
Enhancing your chewing ability
Strengthening your bite
Make you comfortable