Information For New Patients
At Dentistry at FCP, we are always welcoming new patients to join our dental family. 

What Can I Expect During My First Visit?
We'll review three key areas that in combination will give us a clear picture of your oral health and your needs.
1. Your Dental Care History
We'll review your dental and medical care history, as well as any concerns you currently have about your oral health.
2. Complete Oral Exam 
We'll perform a complete oral exam, including X-rays to help us assess the overall health of your smile.
3. Full Oral Health Plan
We'll prepare recommendations for your total oral health, which will include full oral maintenance, as well as the potential of additional dentistry services that we agree upon.
To simplify your first visit, please fill out our New Patient Form prior to your first appointment. 
*IMPORTANT: Any form submitted by email must be encrypted, to ensure it is secure. By submitting an unencrypted email form, you are consenting to an unsecured email. Alternatively, please print off the form, complete it, and bring it to our office.
Frequently Asked Questions
How long will my first appointment take?
Your first appointment will take approximately 60-90 minutes. This will allow us to introduce you to the team and conduct a thorough review, we then create a plan to meet your dental needs.
How do I pay for my dental work?
We accept payment in the form of cash, cheque, Debit, MasterCard and Visa.
Dental Insurance
We will happily assist you in submitting a claim to your insurance via Electronic Data Interchange that will result in much faster receipt of payment to you from the insurance company sometimes in a matter of days.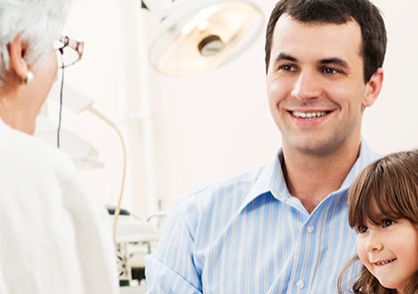 Book An Appointment Today.
We can't wait to meet you! Get in touch to book your next appointment.